"But as for me and my house, we will serve the LORD."

Joshua 24:15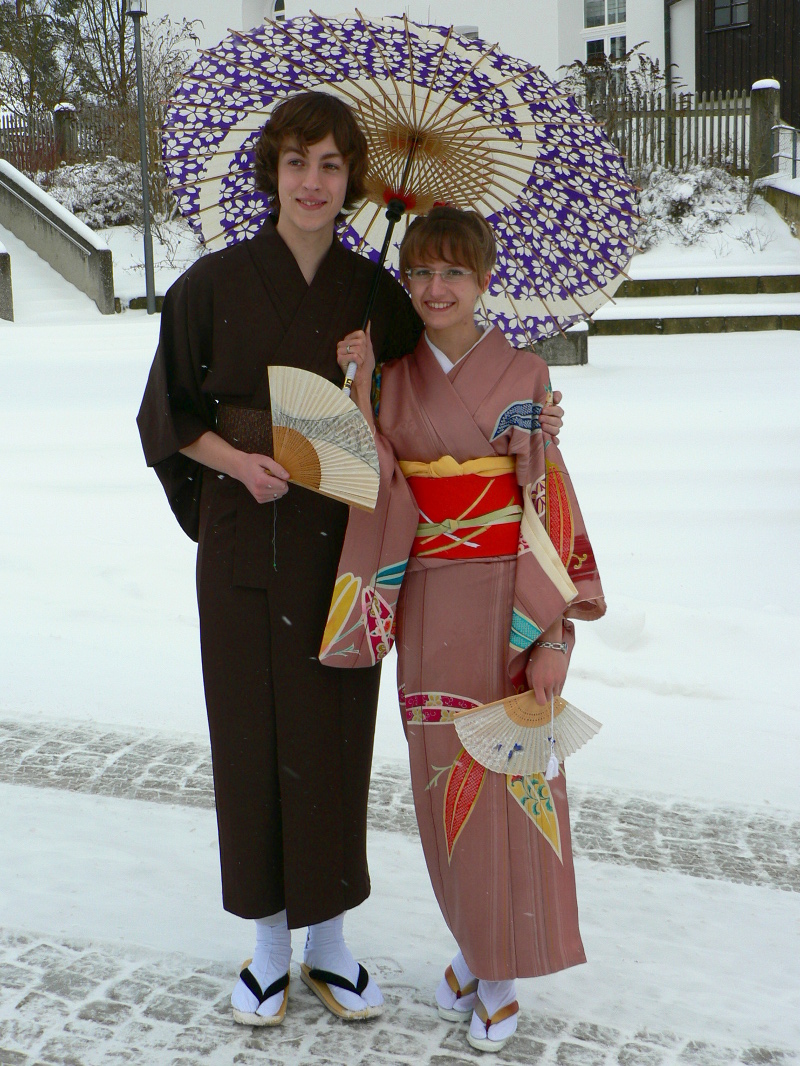 Hi, we are Julian and Karolina Tenzler from Bayreuth, Germany. This Bible verse was given to us as our wedding verse by Julian's grandfather who married us in 2010. We never imagined how literally this verse came true for us in the last years.
We had had a strong attachment to Japan since early youth even before we met. We both were fascinated by Japan's people, culture and traditions.
In autumn 2008 we met for the first time at Bayreuth University where both of us were studying mathematics and Karolina additionally business administration. Before that through a miraculous guidance by God Karolina got the opportunity to study for a year in Otaru in the north of Japan and has just returned.
As time went by God showed us that He intended us for each other, and we finally married in March 2010. After graduation Karolina worked at the power grid operator Tennet in Bayreuth and Julian began his PhD thesis in mathematics. Meanwhile he worked at the university as a teacher and gave courses for future math teachers to prepare them for the state exam.
In our church, the Bibelgemeinde Bayreuth, we were both engaged in different ministries. Julian was helping as a preacher, was involved in the children's work and was responsible for the technical equipment. Karolina was ministering in the simultaneous translations of the services between Russian and German. We were living in our house with a beautiful garden in Bayreuth. But then came…