God says: "I will instruct you and teach you in the way you should go; I will counsel you with my eye upon you."

Psalm 32:8
Initially we were a bit clueless where to start. We hardly knew anything about missions, let alone in Asia. And so we pondered if we knew any missionaries that have anything to do with Japan. During her time in Japan Karolina met two missionary families and it turned out that both of them were with OMF International.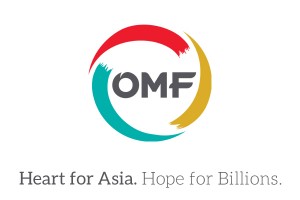 We looked at the homepage of OMF and could instantly identify with their principles and values, visions and goals because they wholeheartedly admitted their full dependence on God. On the page for mission opportunities immediately the ministry among students in Japan caught our eyes.
The first visit in the German OMF headquarter in Mücke was like a family reunion. During the conversations and prayers with the staff we felt straight away at home and therefore were sure that Jesus guided us to this organization.
OMF stands for Overseas Missionary Fellowship and was founded in 1865 by Hudson Taylor as China-Inland-Mission. It operates in many countries in East Asia to spread the good news about Jesus. From the beginning it sees itself as a faith mission, which means that every member continuously prays and trust in God for full financial provision.